Sharp and resistant to rust. Japanese Petty knife VG10 Damascus steel 120mm US$95.00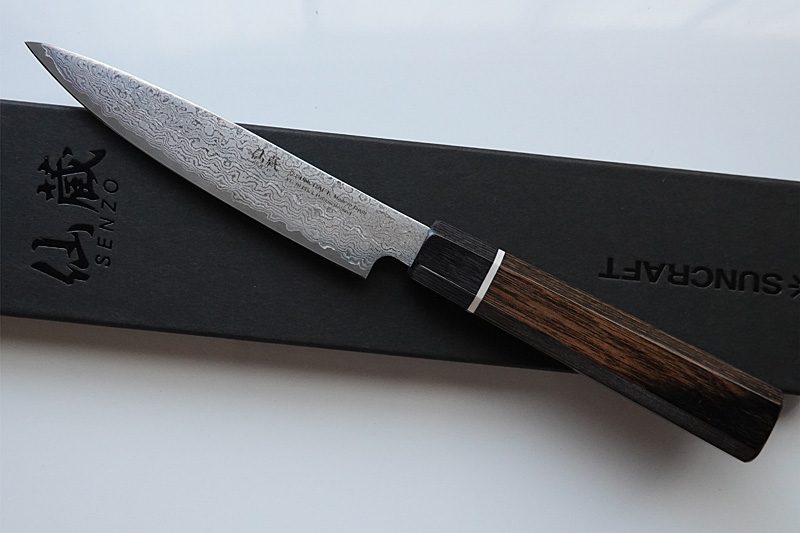 Item CS305 Japanese Petty knife VG10 Damascus Senzo 120mm
| | |
| --- | --- |
| Material | VG10 Damascus steel |
| Blade | 12cm |
| Weight | 70g |
| Handle | Octagon Packer wood |
| Made in | Japan |
US$ 95.00
Description
Suncraft is a knife maker that represents Seki City, which was founded in 1948. And this Senzo series is currently very popular in the Western market. It has Japanese knife's traditional shape, VG10 cutting edge is sharp and has resistant to rust.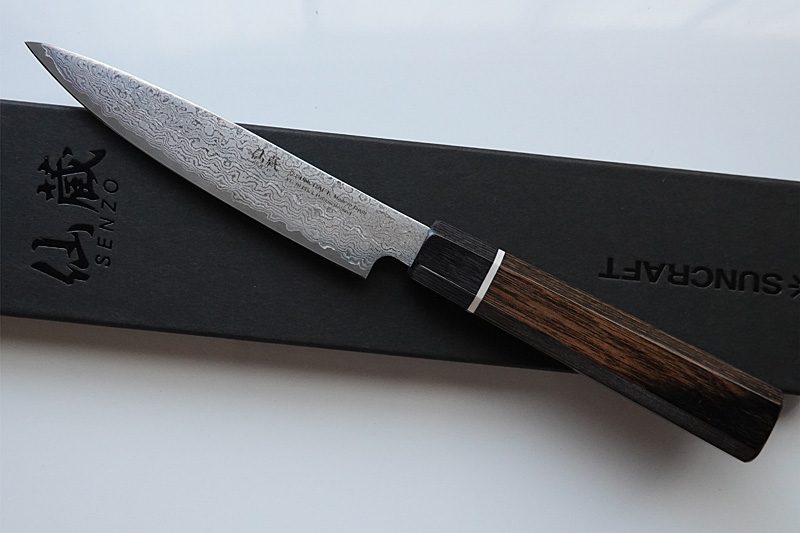 Knife type Petty : Petty knife is for delicate jobs as peeling, cutting vegetables and fruits. Recommended for your second knife.
Blade : Vg10 Damascus steel has the necessary elements for a knife in a well-balanced manner, as hardness (sharp), abrasion resistance (long lasting sharpness), sticky (hard to chip) and does not rust easily. VG10 Damascus is the most popular steel material for high grade Japanese knives.


Maintenance
Keep clean and dry after use.
Do not use for any frozen foods or bones.
Not recommend to clean in dishwasher.
Kitchen knives of the same series
We also have these knives.